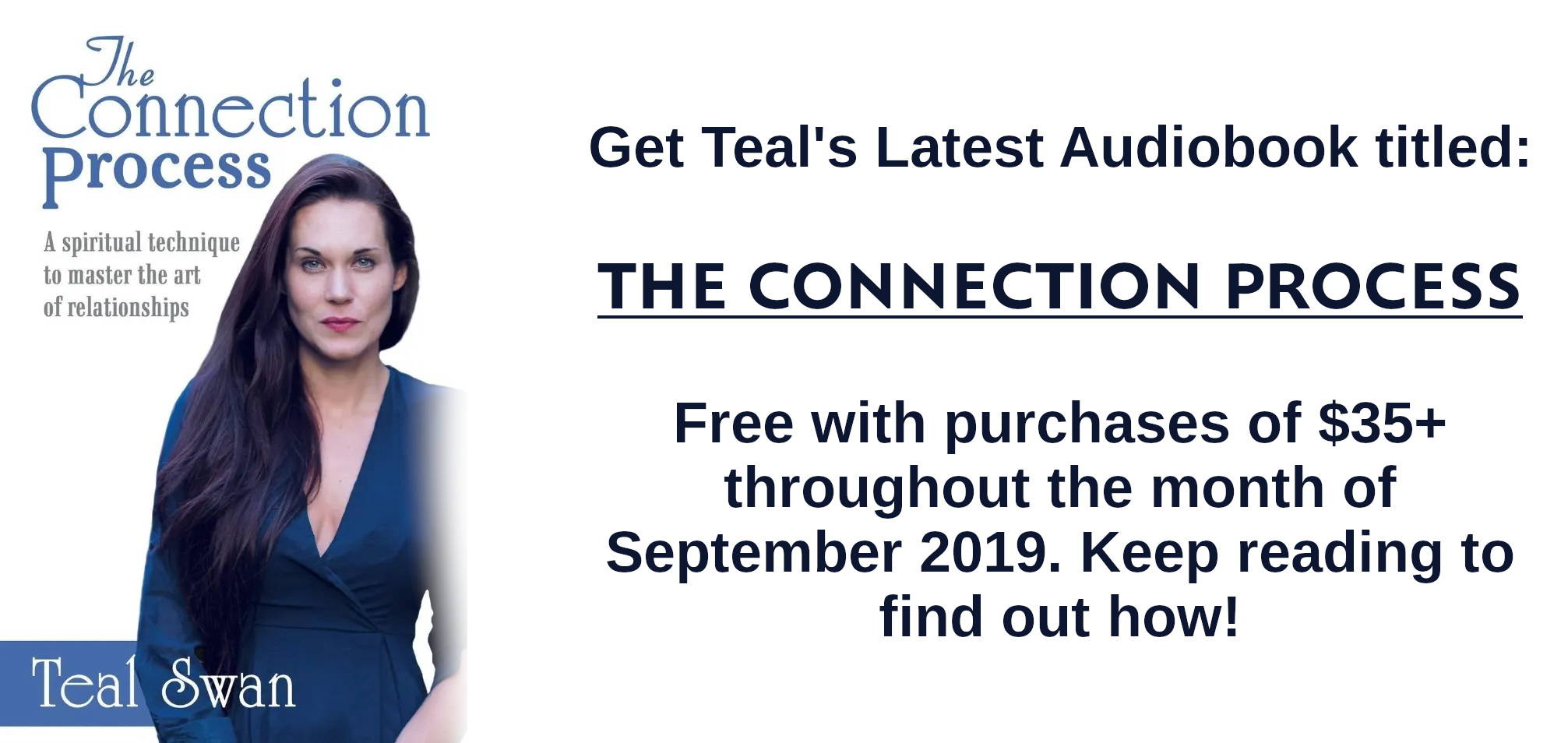 The Connection Process presents three powerful esoteric processes that restore you from a state of separation to a state of connection with yourself and others. By engaging in the processes, you'll be able to:"

🌟Perceive fundamental truths about yourself, and others
🌟See, Hear, Feel, and Understand yourself and others
🌟Develop a deep sense of Connectedness with the world

Think about how good it would feel for someone to completely understand you and how great it would be if they were so perceptive of your internal world that they knew exactly what you need or what to say.
Think of how good it would be to enjoy harmony in your relationships instead of suffering through conflicts.

Connect with yourself, others, and the world around you with your heart, body, emotion, and mind and enjoy the lasting joy that comes from making true connections.


TO QUALIFY FOR A FREE COPY, ALL OF THE FOLLOWING MUST BE IN PLACE:

🌟Have A Minimum Subtotal of $35 in products already added into your Cart from shop.tealswan.com
🌟Add The Connection Process Audiobook to your Cart as well.
🌟Checkout using discount code INTIMACY to make the Audiobook free & then complete your purchase.
🌟Note: This offer is valid thru September 30th, 2019. Isn't combine-able with other discount code offers.


HAVE QUESTIONS?

Email us at: sales@tealswan.com

Please Note: This offer is valid on order subtotals of $35+ throughout the month of September 2019. We are unable to honor this offer before or after the time frame it is being offered in. Please remember to not purchase the audiobook by forgetting to enter in your discount code, be sure to enter in code INTIMACY at checkout.